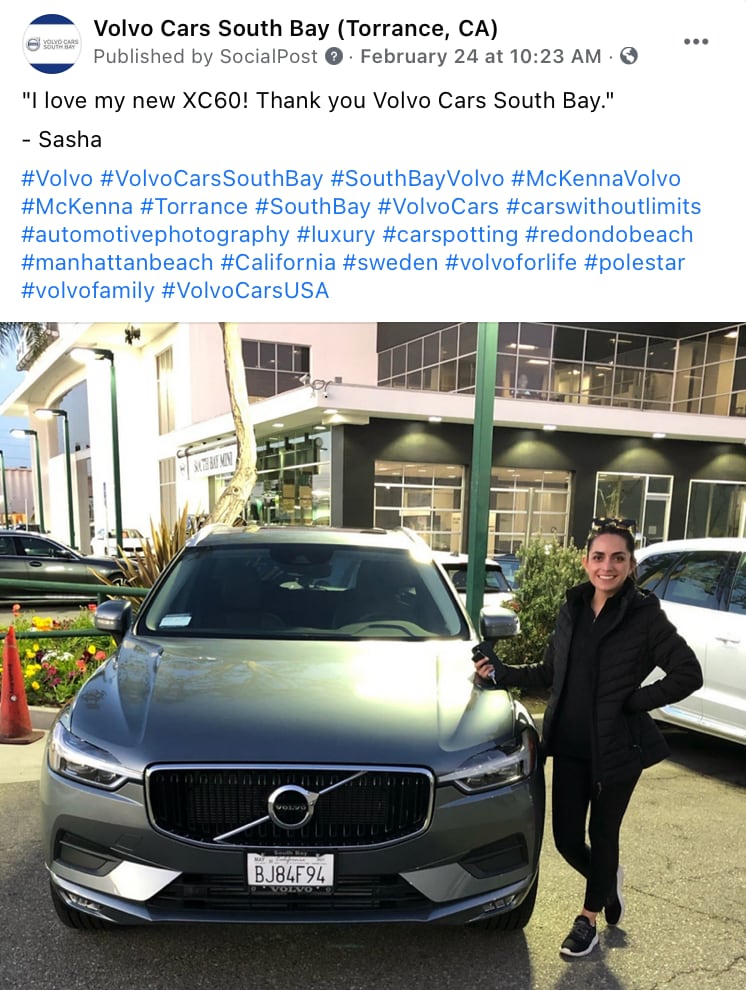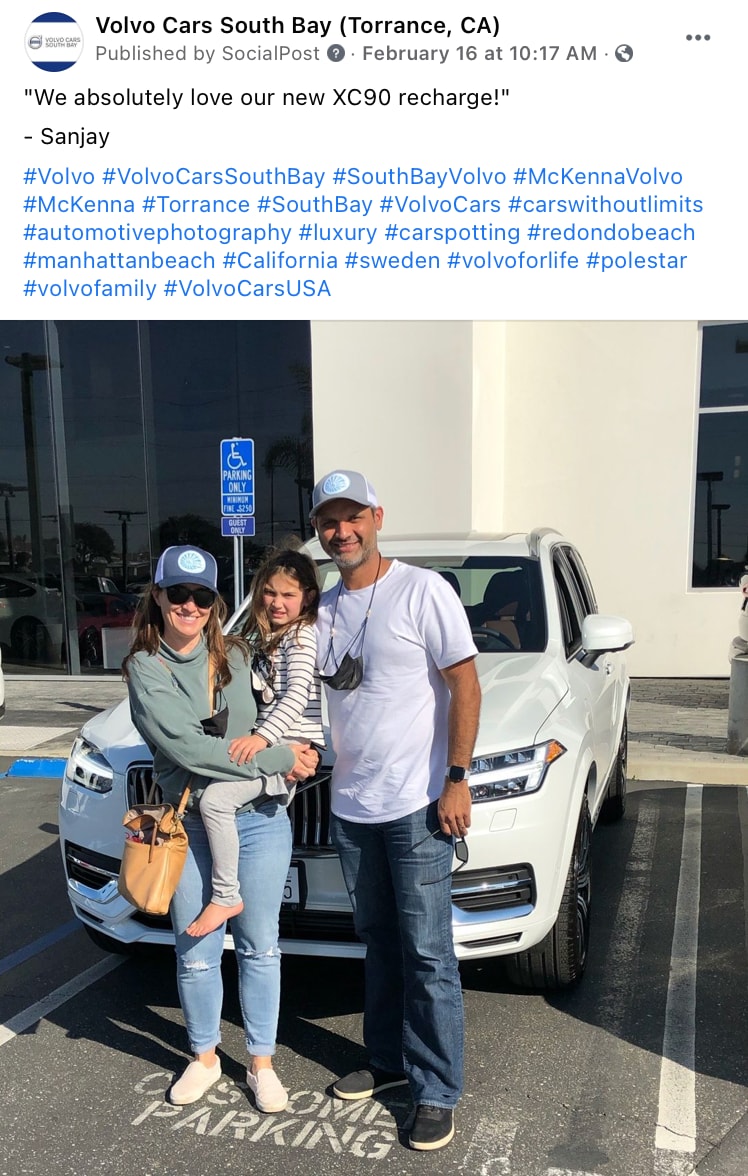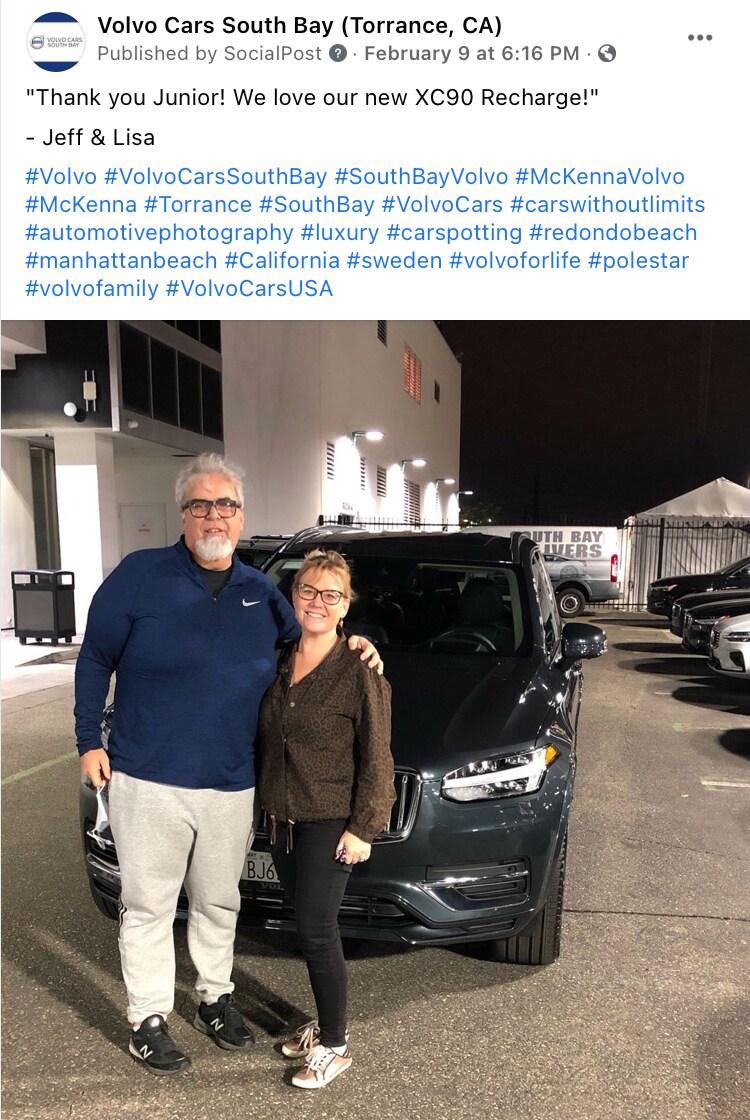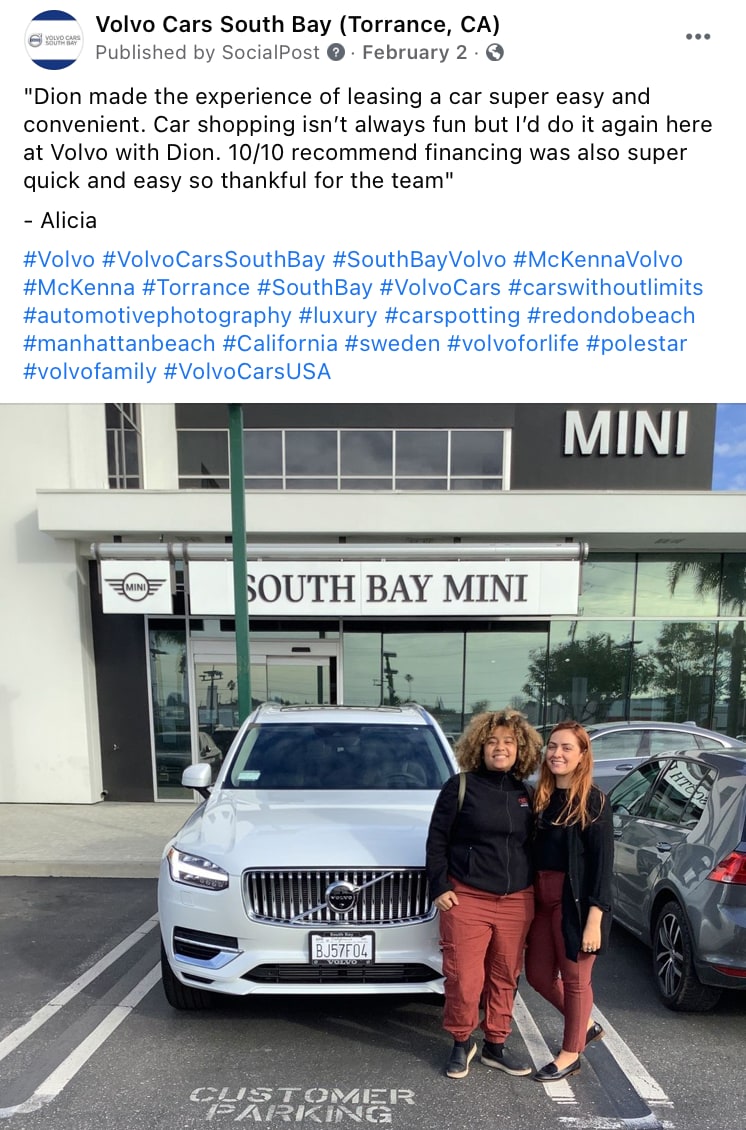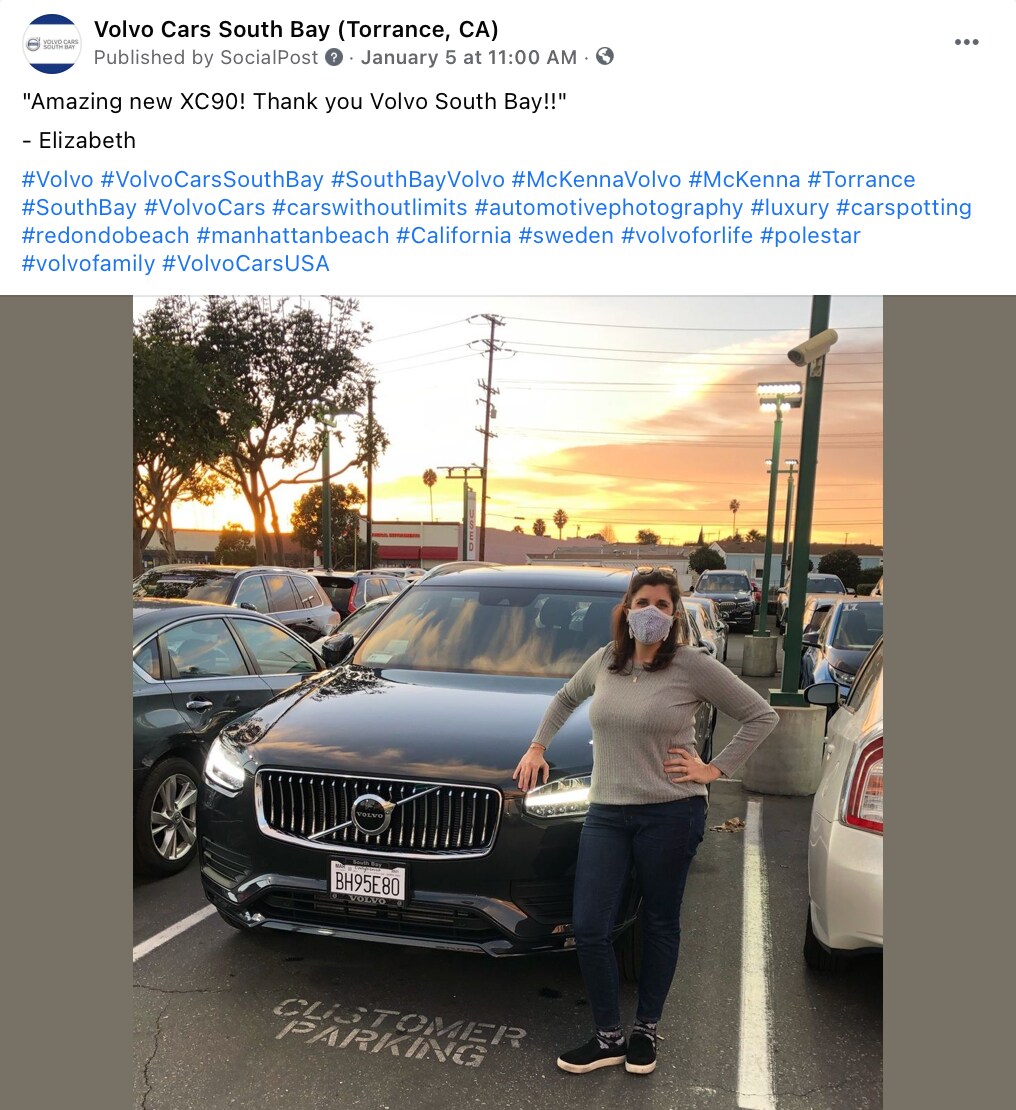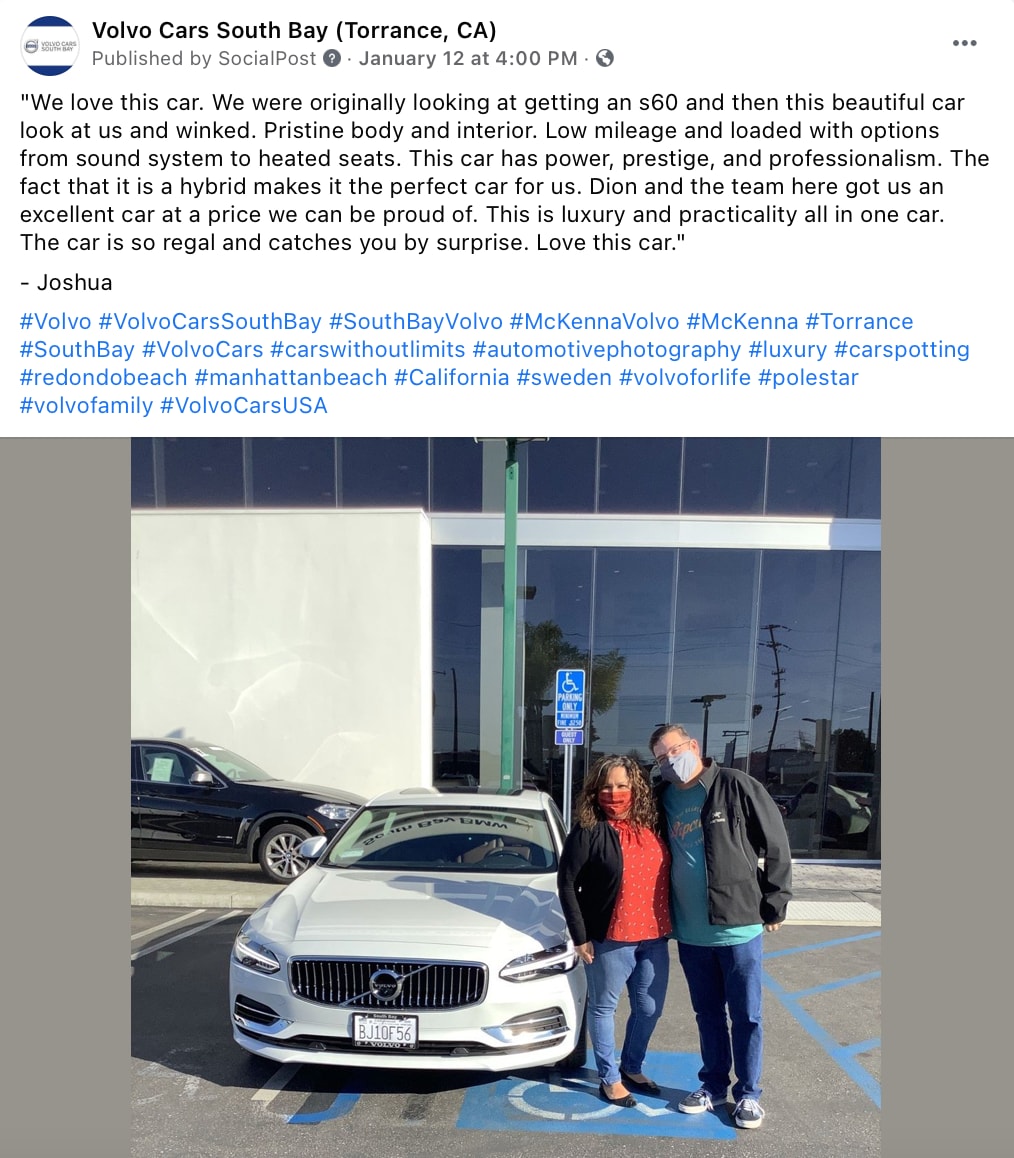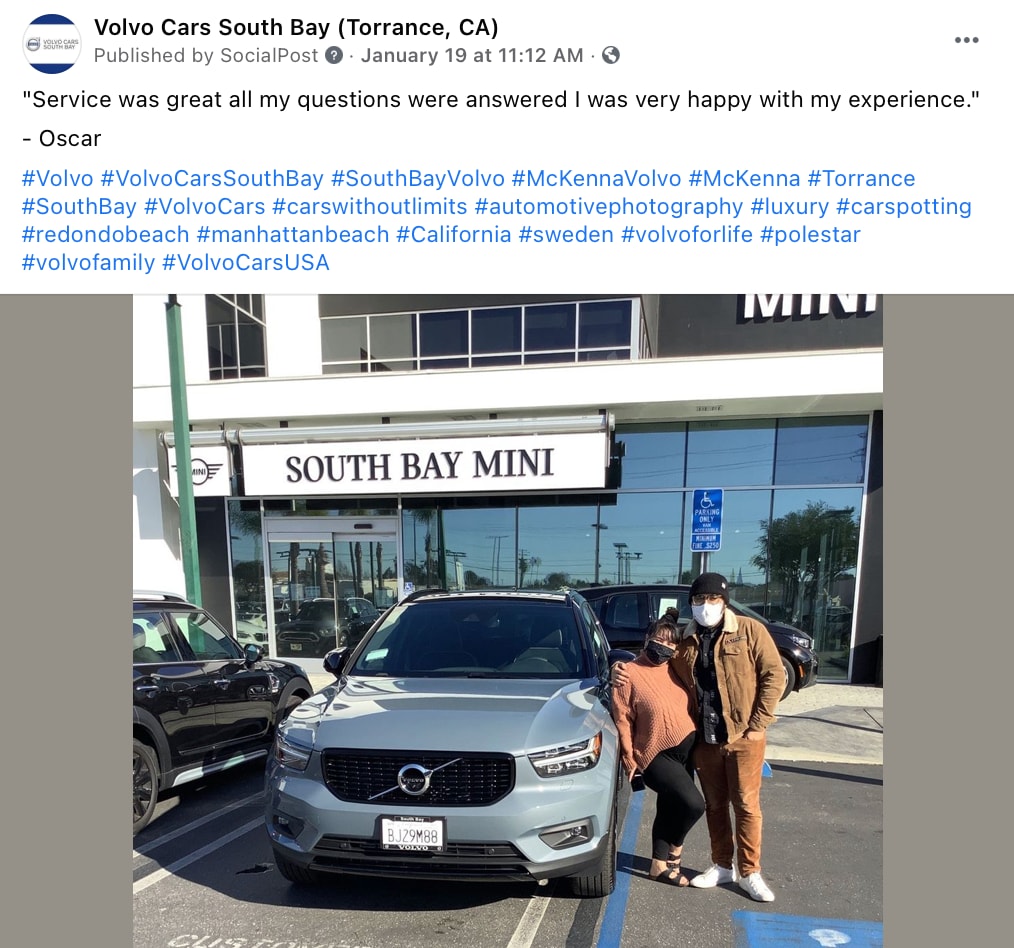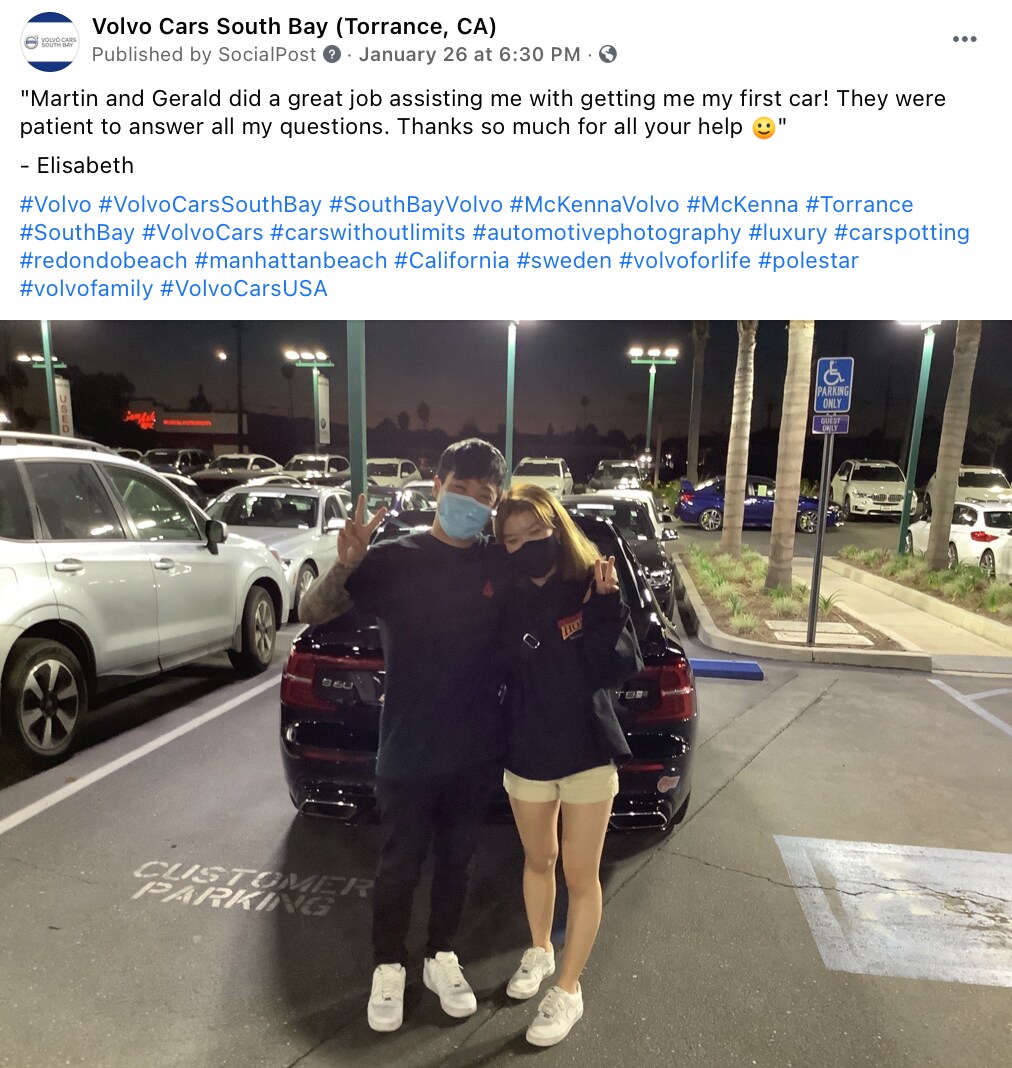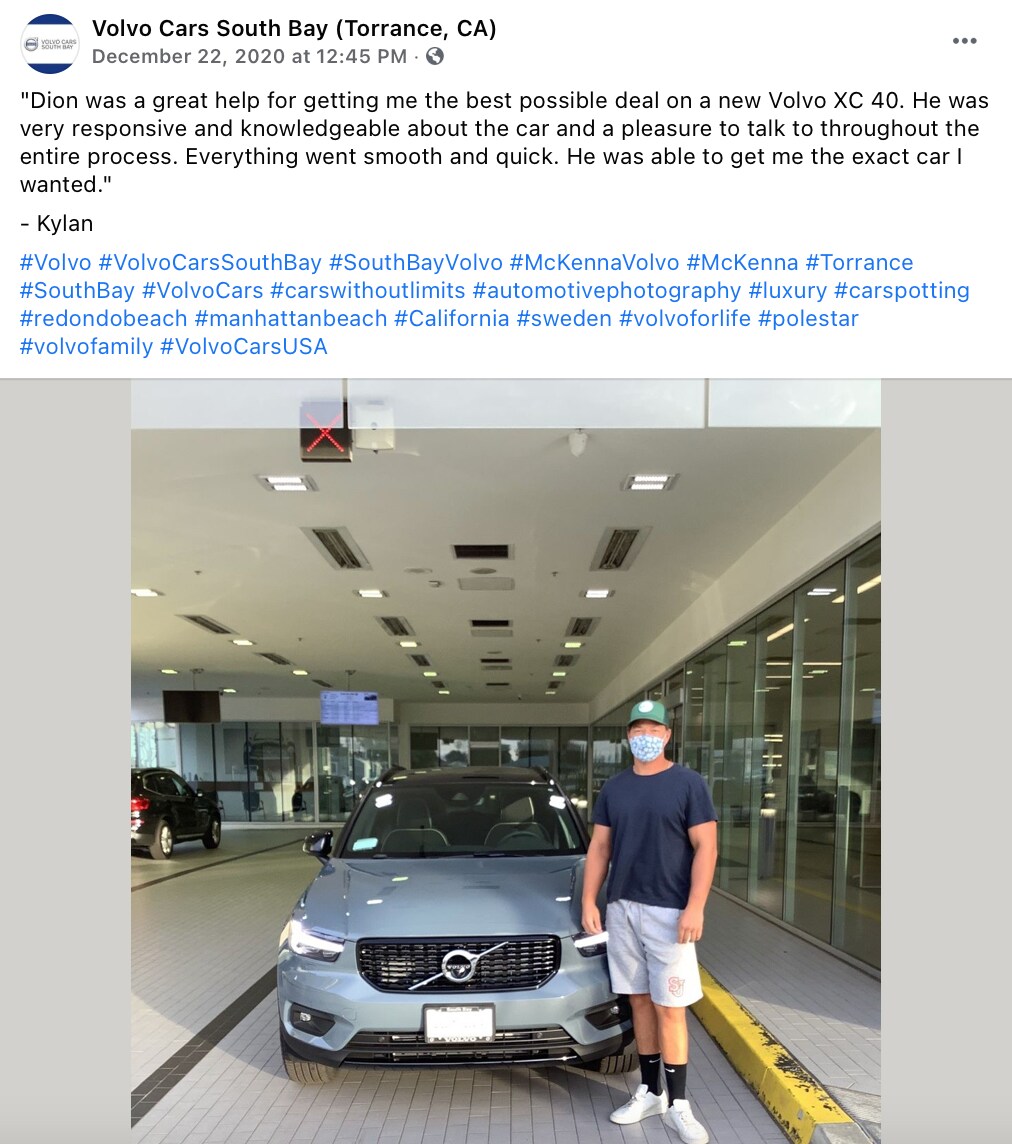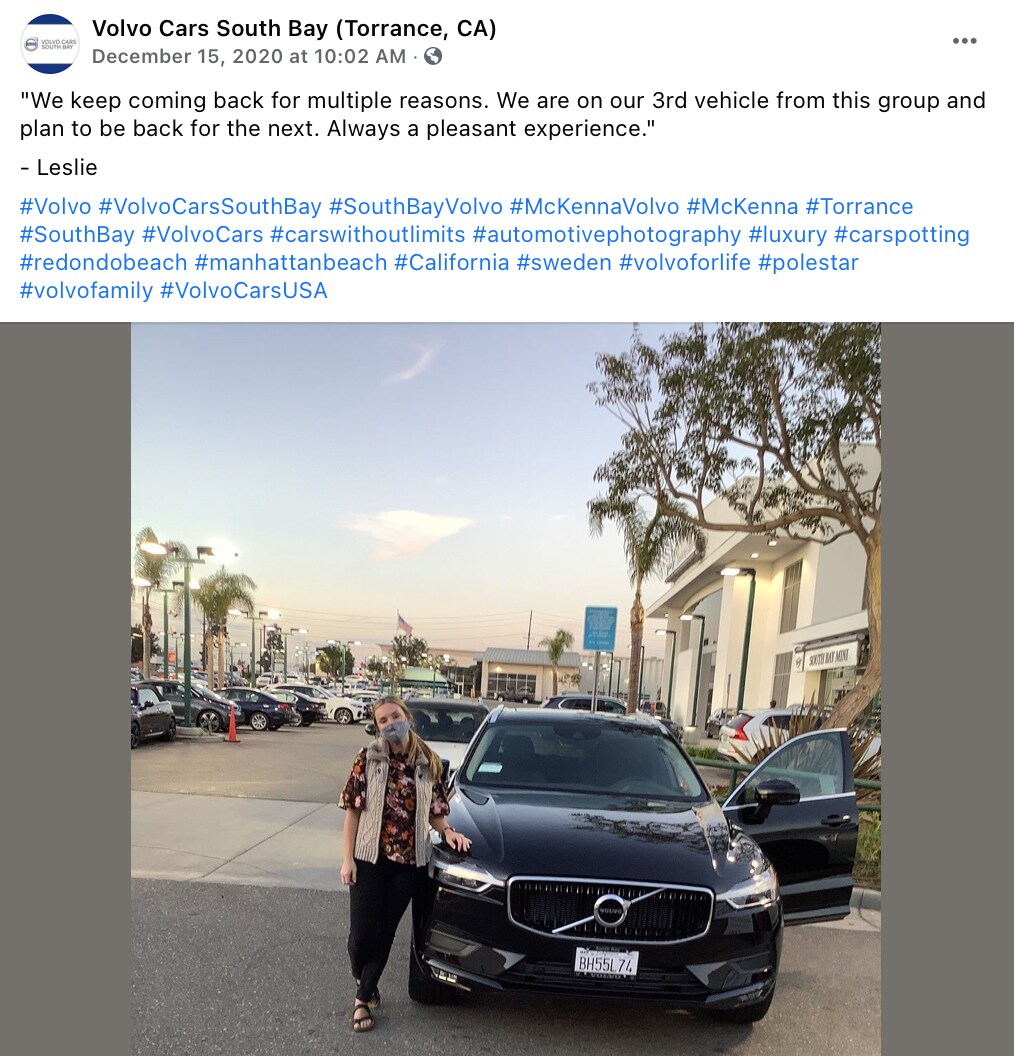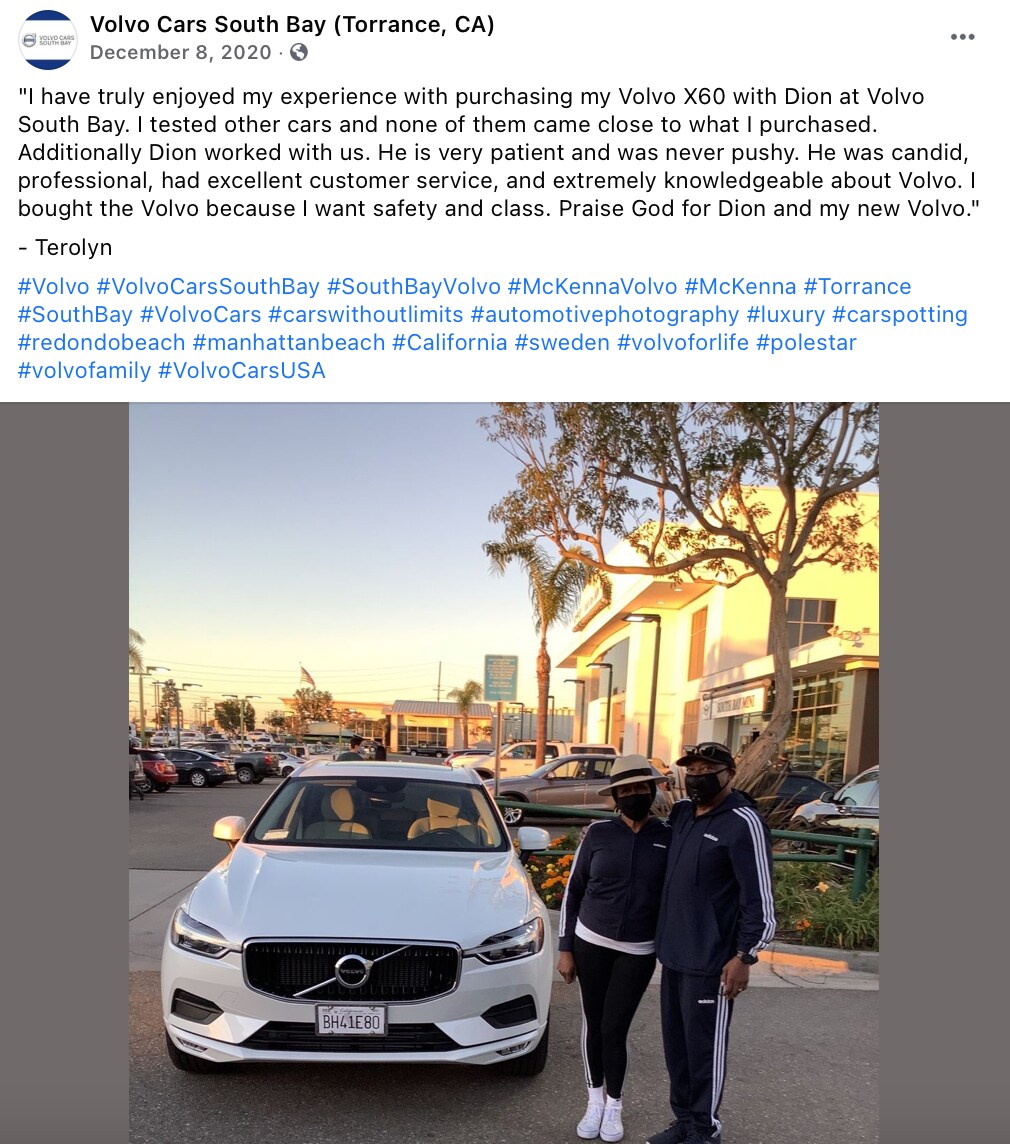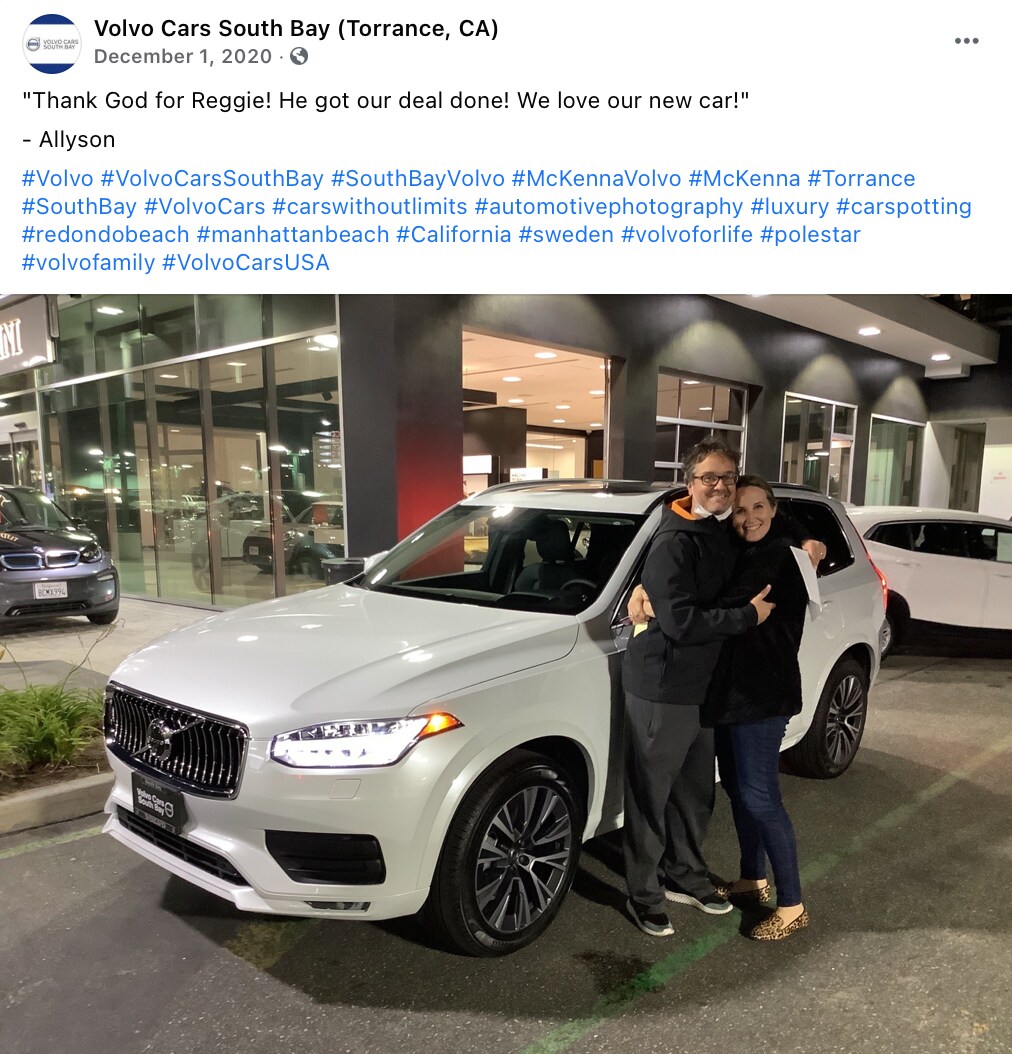 "I am so excited about my new Volvo. I had one when I was very little and I decided to get one again. Being a newlywed, I cannot wait to start a new family in my new Volvo. Thank you for the best service and deal, Junior!!!"
- Cindy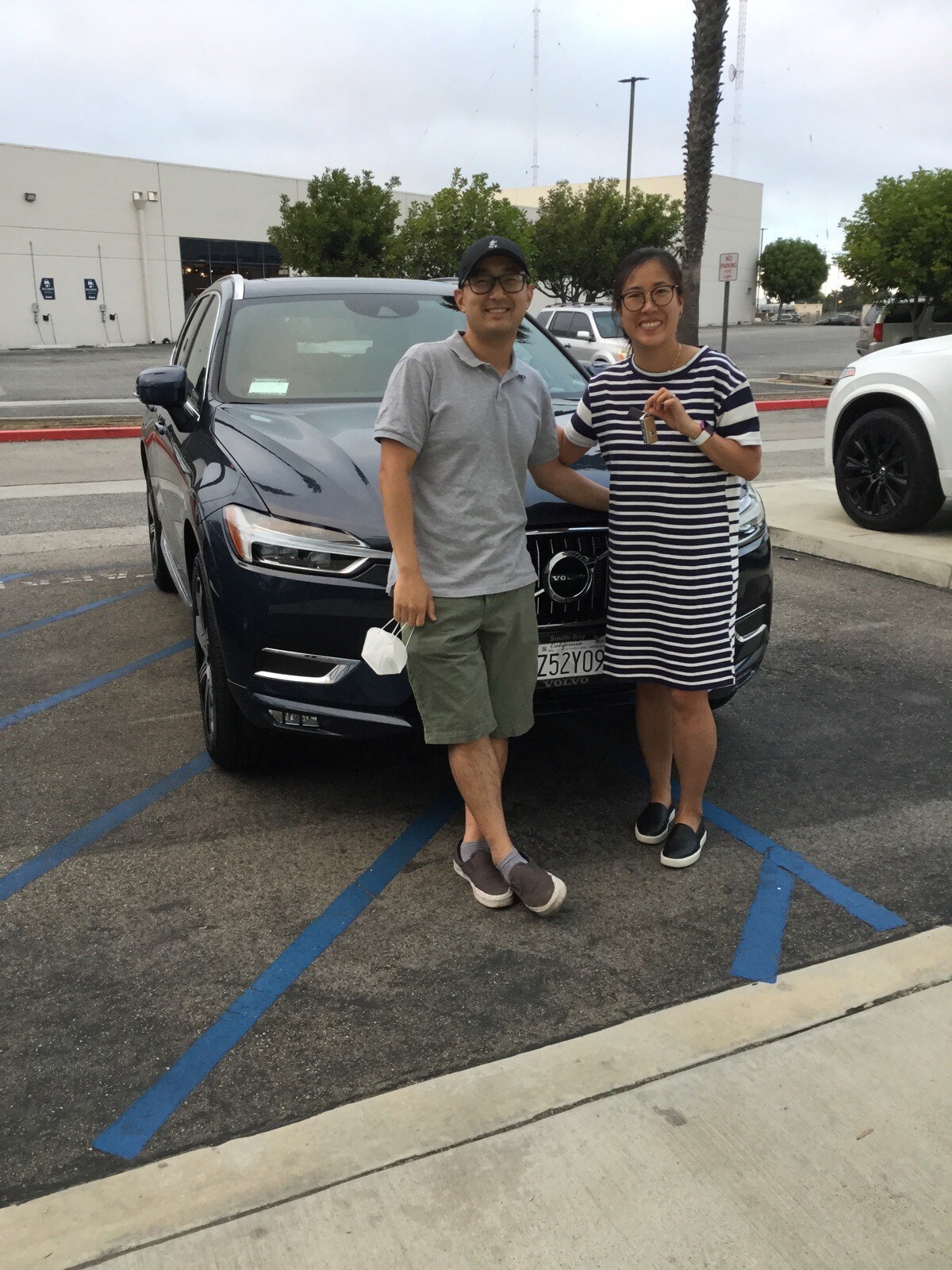 "I have truly enjoyed my experience with purchasing my Volvo X60 with Dion at Volvo South Bay. I tested other cars and none of them came close to what I purchased. Additionally Dion worked with us. He is very patient and was never pushy. He was professional and had excellent customer service, and is extremely knowledgeable about Volvo. I bought the Volvo because I want safety and class."
- Terolyn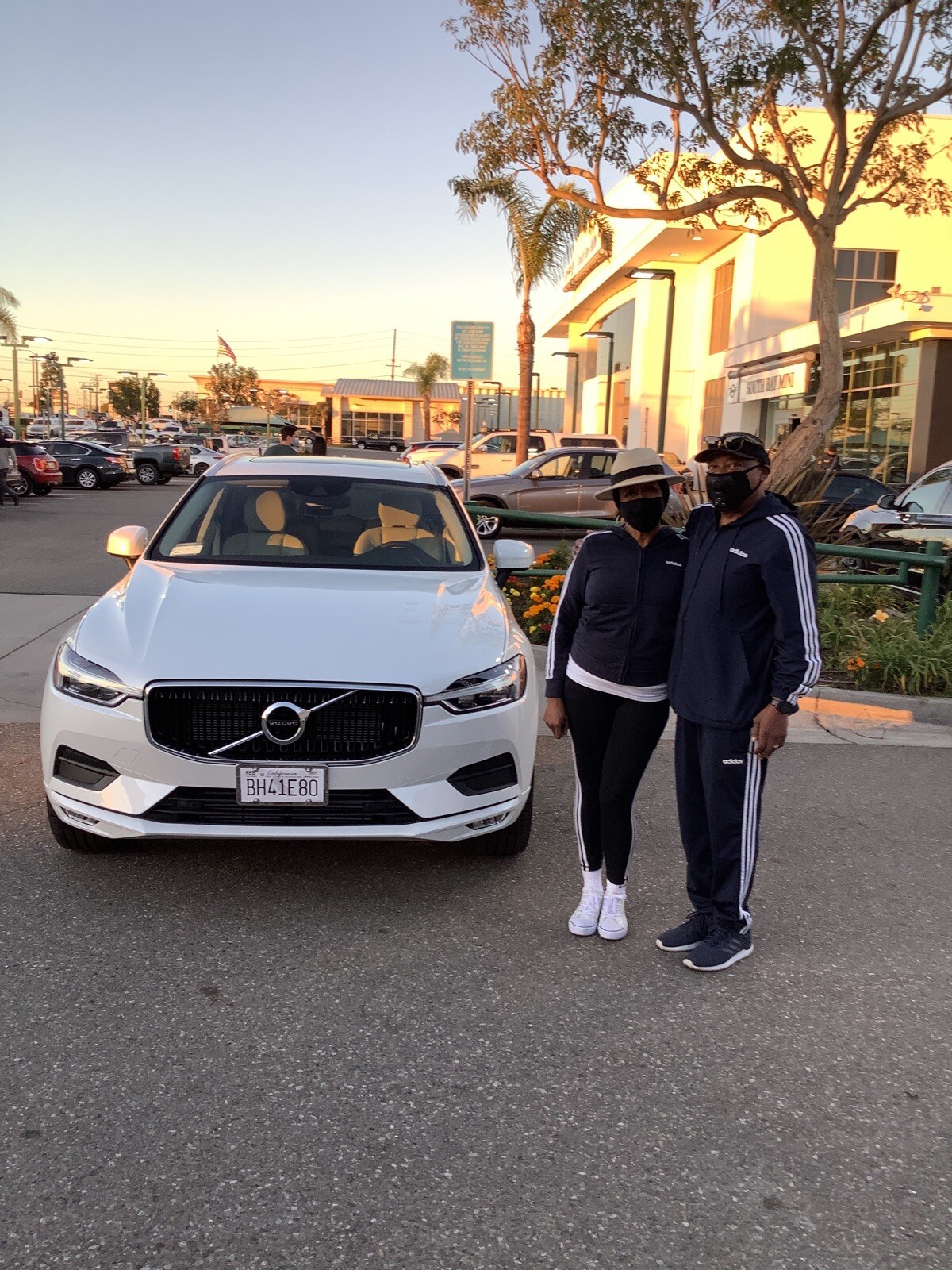 "Thank you Reggie! He got our deal done! We love our new car!"
- Allyson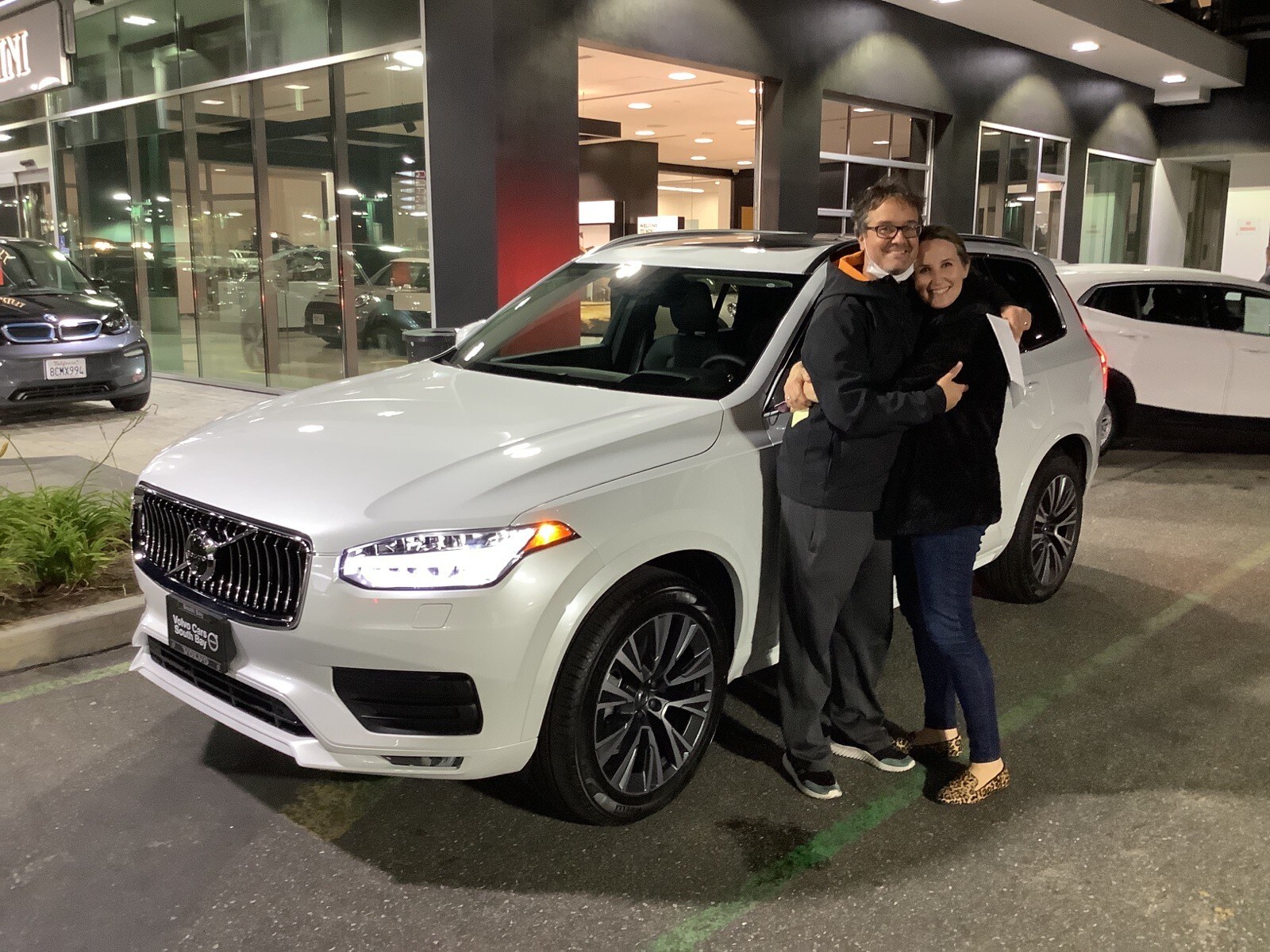 "Thank you Volvo Cars South Bay for my XC60!"
- Mary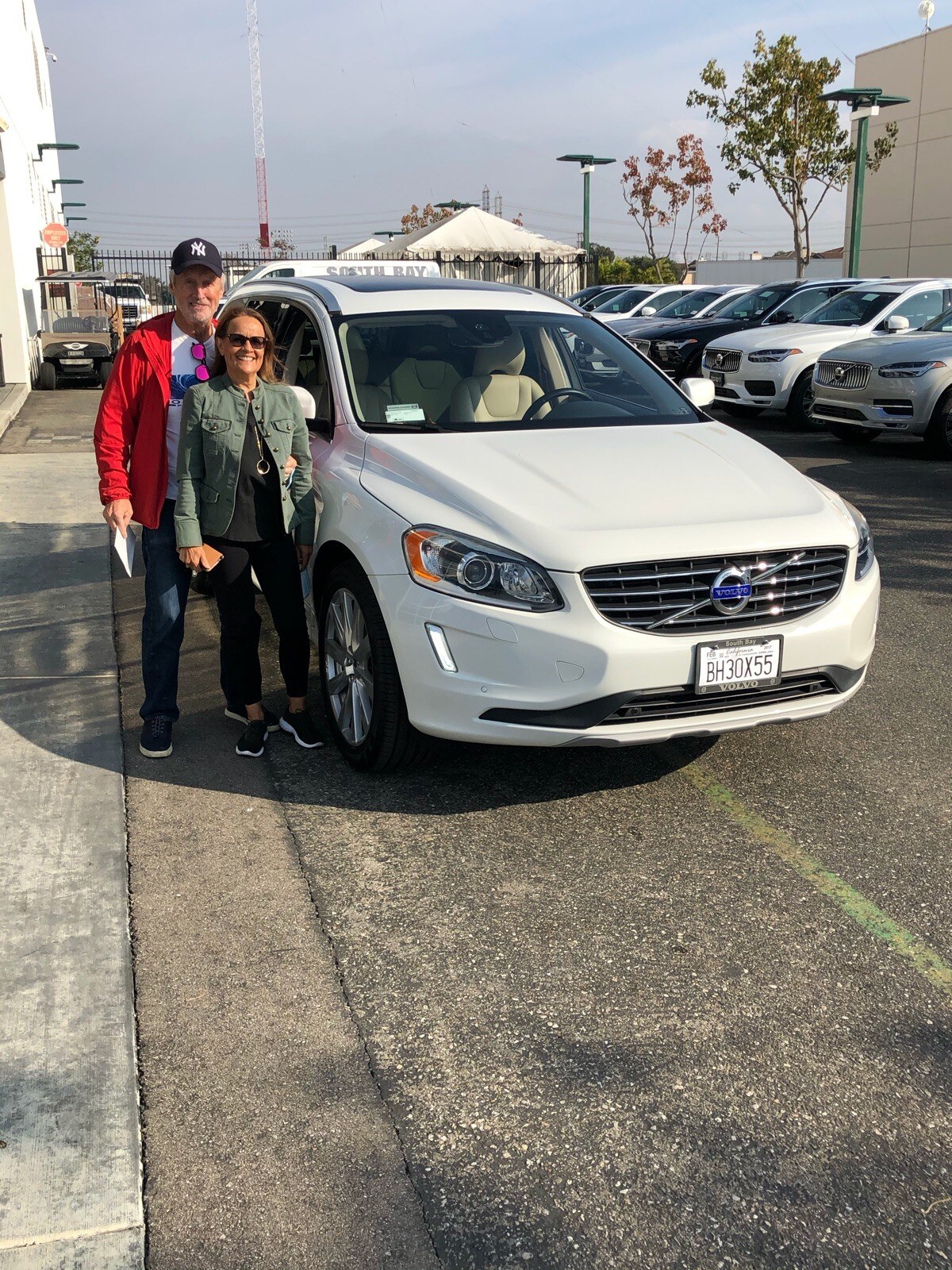 "Paul was very attentive and extremely helpful. He made us feel very comfortable and we were very happy to bring him our business. Give that man a raise!"
- Francisco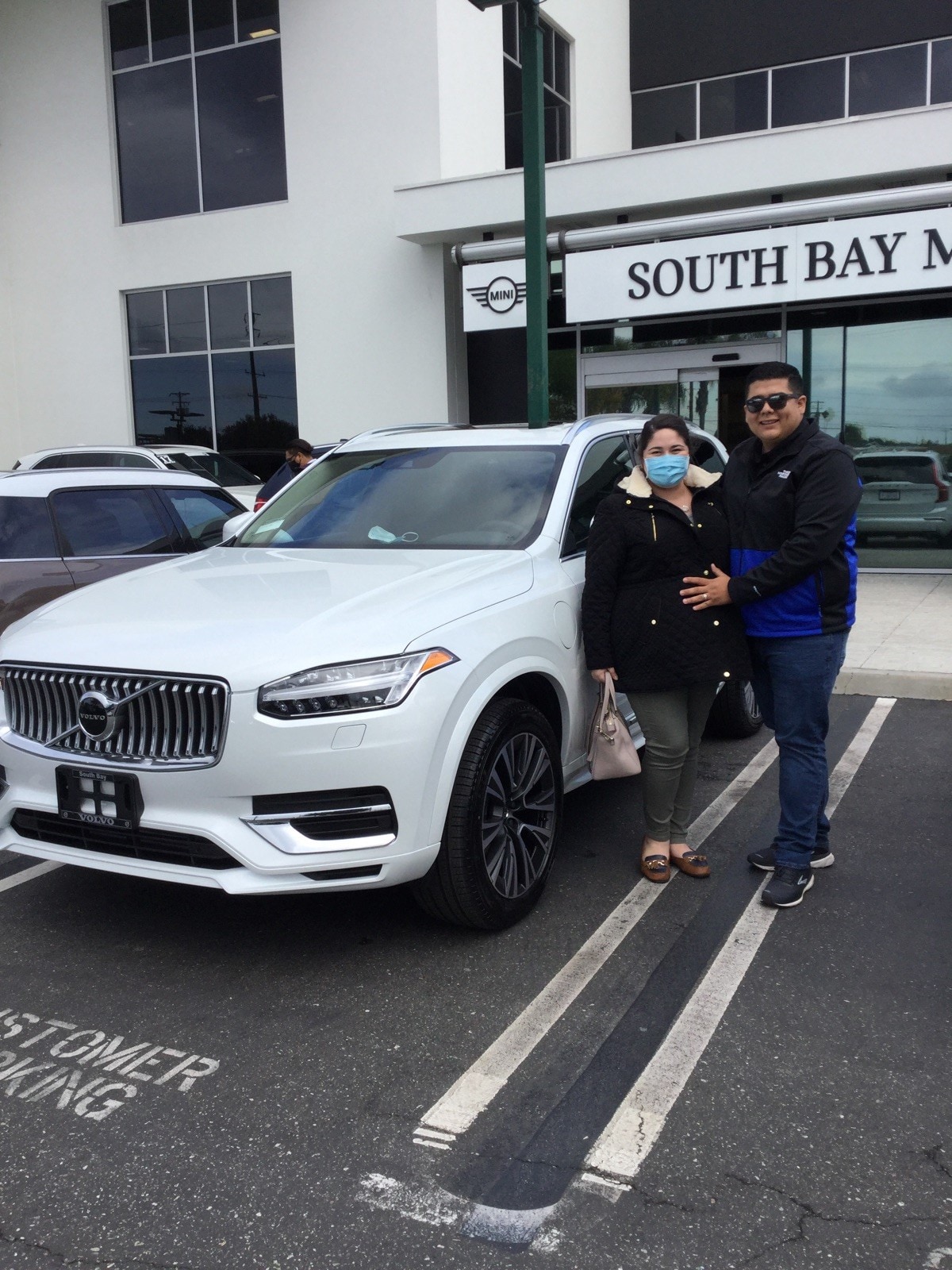 "The service I was offered by Junior and Dimitri was outstanding. They were patient and informative throughout the entire duration of my car purchasing experience. I truly felt that their top priority was ensuring that I ended up with a vehicle that would fit my family's needs best. The next time I am in the need for a new vehicle, Volvo will be the first place I visit. Thank you so much."
- Dennis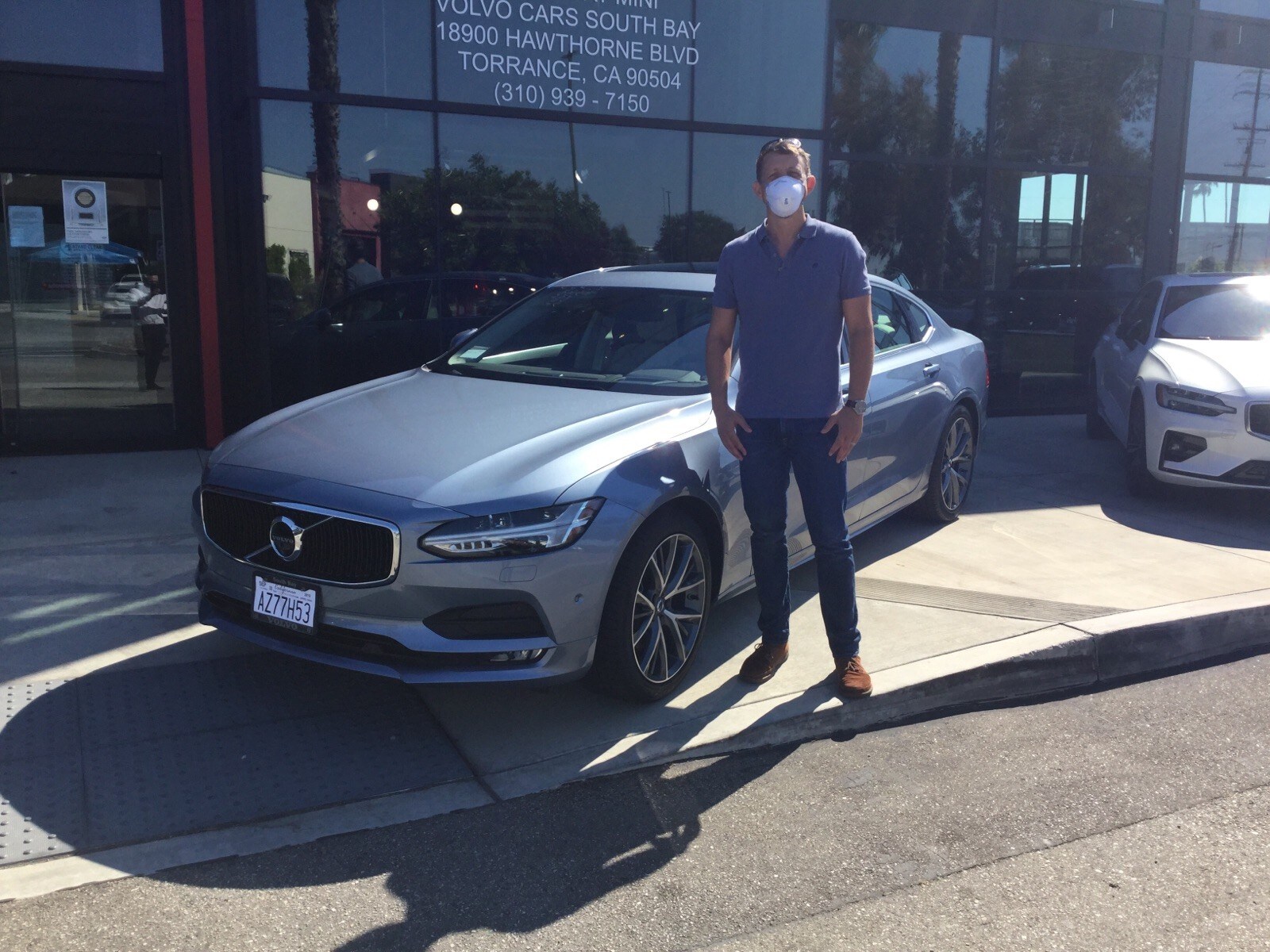 "Thanks South Bay Volvo, great service! We love our new Volvo."
- Iris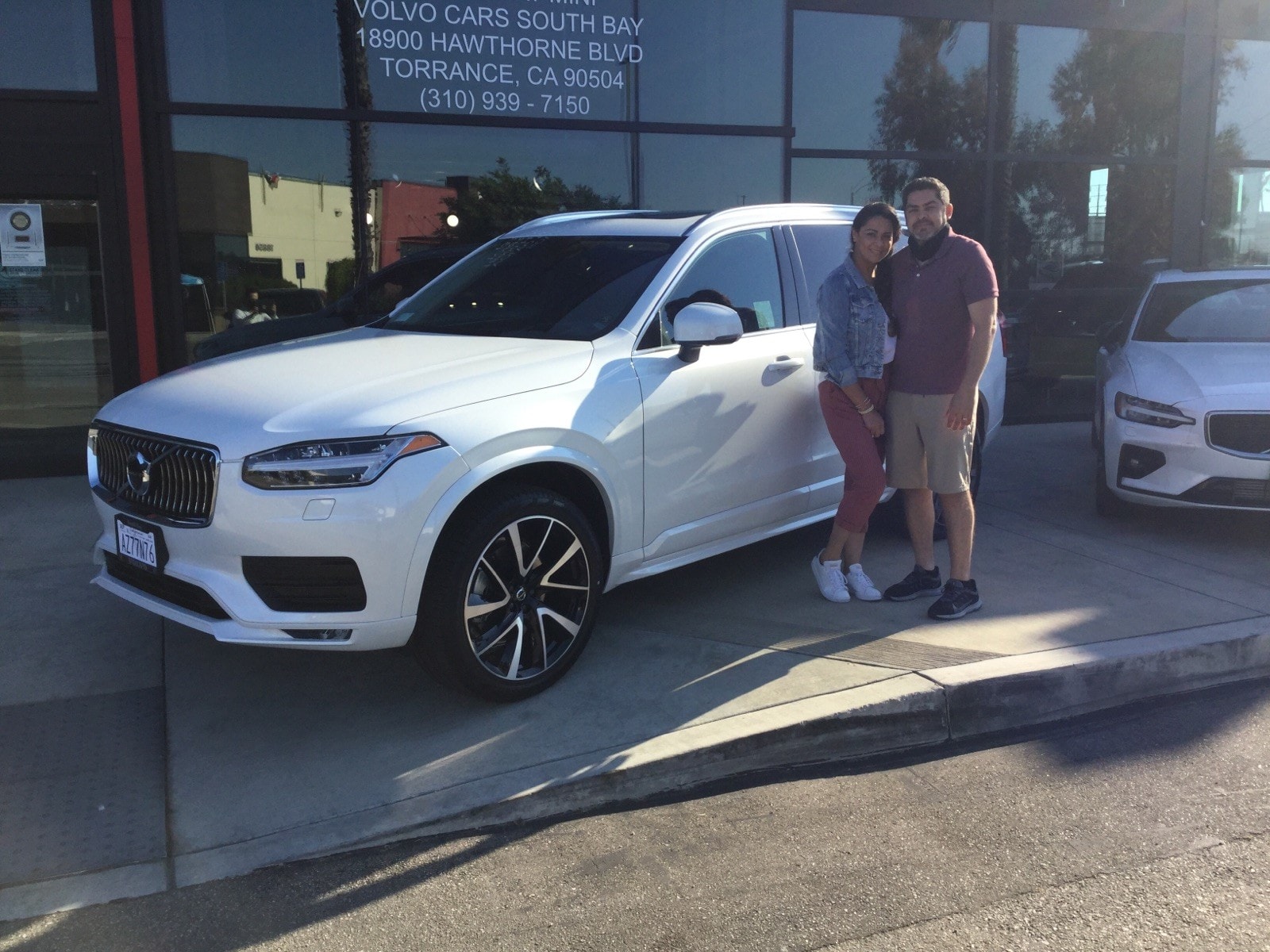 "Junior and Dimitri were very helpful in guiding us to the best XC60 for us!"
- Chris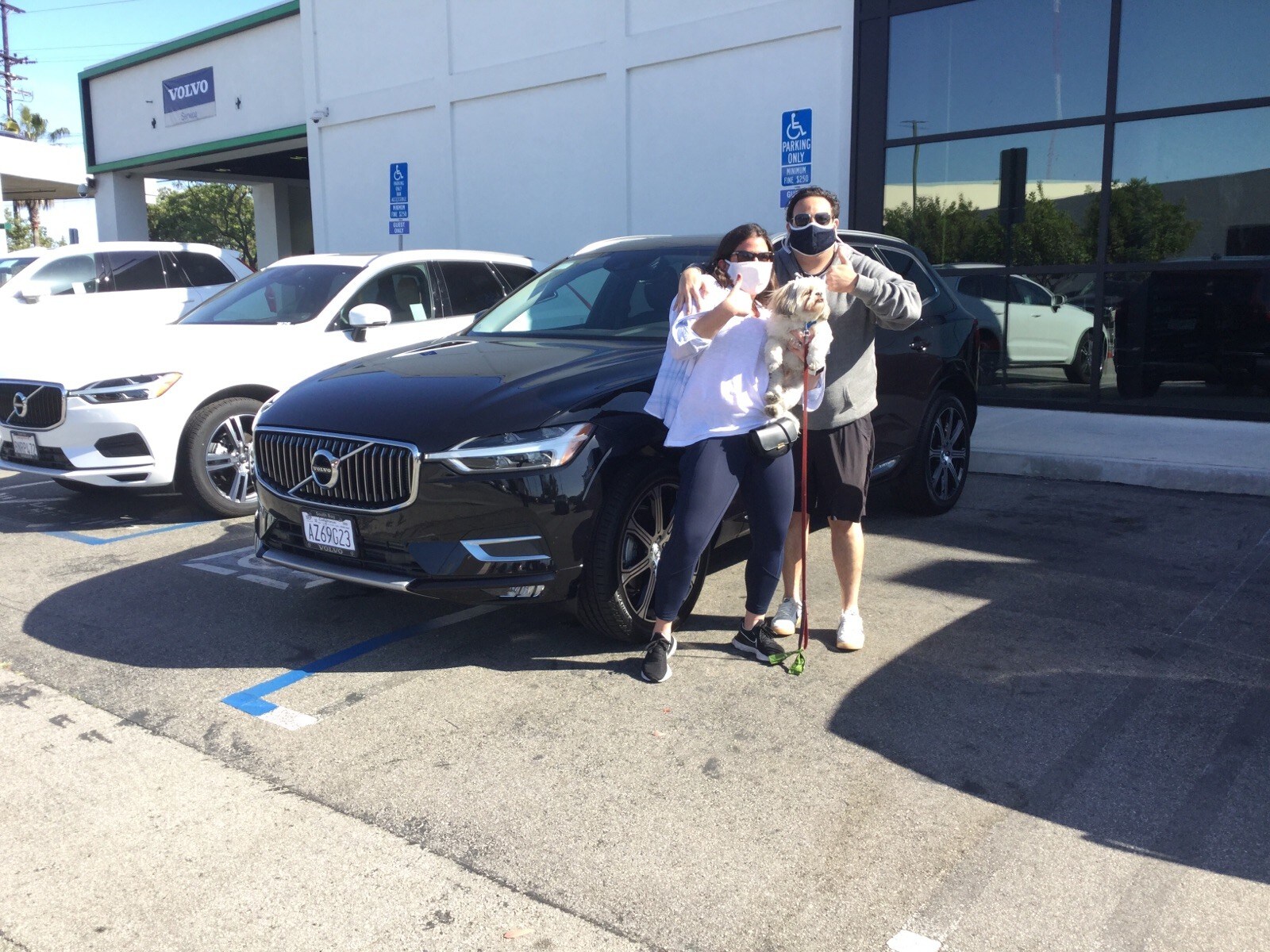 "Dimitri was great, process was smooth and fast!"
- David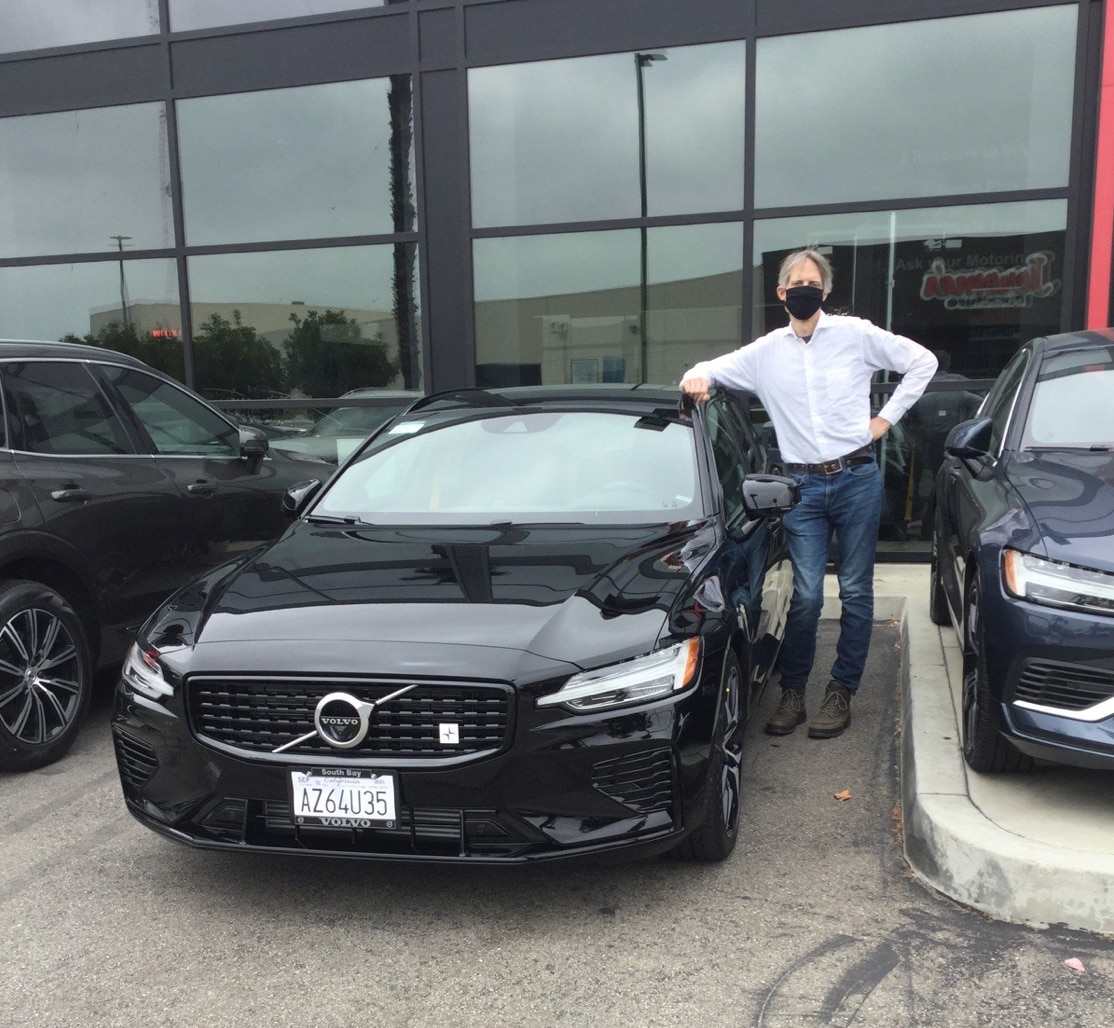 "Very happy with my new 2020 XC40!"
- Hatahet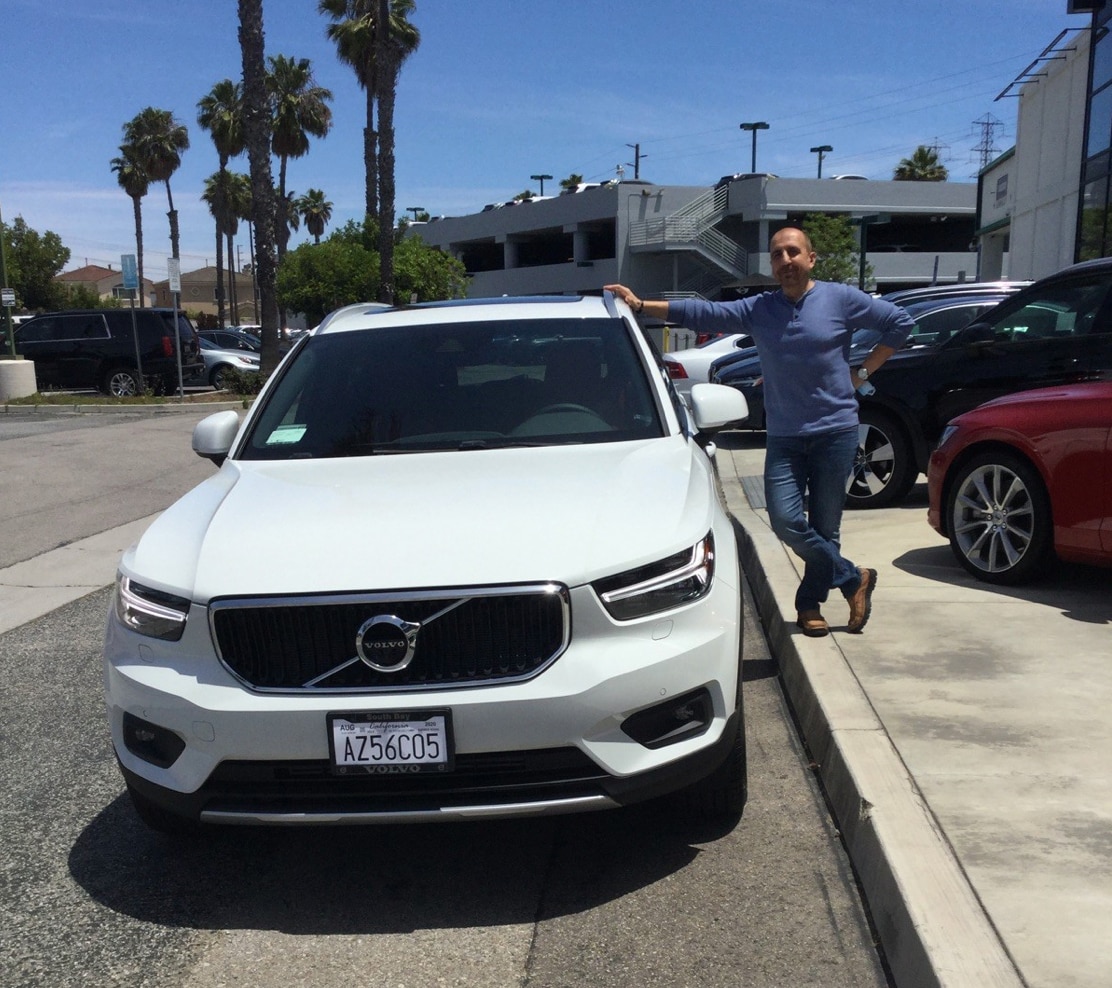 "Excellent and very smooth transaction on buying my 2020 XC90. Great deal. Thank you so much Mark Hanna and Dimitri."
- Rony